<span style="font-size: small;">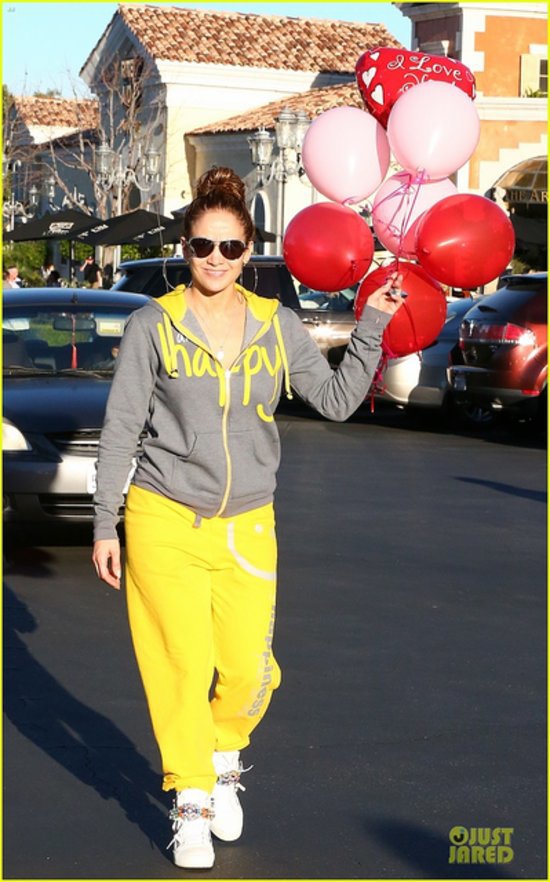 Happy Weekend Fashionistaz!
The weekends are a perfect time to put the heels and glam away and just be low-key.  While there are many pieces a woman must-have in her closet, a good pair of sweats and comfortable and trendy sneakers go a long way.

What girl doesn't have this type of outfit in her closet?  Jennifer Lopez loves to do glam, but looks equally fly when she goes low-key.  She was spotted in Calabasas wearing a Peace Love World Happy hoodie and  sweat pants.  She topped off her look with Giuseppe Zanotti High Top Lace Up Sneakers- London Birel
</span>
<span style="font-size: small;">What's your weekend style?
Image Via: Star Style
</span>